ABOUT ME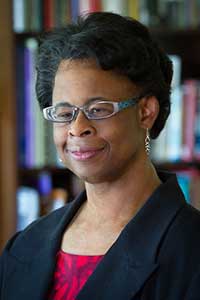 I grew up and was educated in Southern California, in the working class neighborhoods of Gardena and South Central Los Angeles. I received a BA in Psychology at California State University, Long Beach and a Master of Social Work at the University of Southern California.

My pre-graduate work life included various professional and paraprofessional education positions in elementary and secondary schools. Work in the field of mental health included a staff position on a psychiatric unit and providing therapy for people with AIDS at the height of the epidemic in the gay male community.

Psychotherapy with children, teens and families became my focus during internship and post-graduate positions in agencies in California and Washington State. I also earned certificates in Children's Mental Health and Geriatric Mental Health. My practice has allowed me to work with people from early childhood through the adult lifespan. As a result, I've gained understanding and insight on how family growth and development impacts members in unique ways.

Equally valuable and important, I've had the opportunity to know and work with people from varied backgrounds. Culture, ethnicity, socio-economic class, sexual identification and many other factors are a part of our complexity as people and the identities that can nurture and strengthen us. I continue to seek ways to help clients utilize all of their personal richness.

I love my job. I continue to expand my knowledge base and experiences in order to remain current and have more to offer my clients. I am particularly interested in recent research and developments in neuroplasticity, our brain's capacity to restructure itself and improve functioning in many areas, including emotional and psychological functioning. This has profound implications for psychotherapy and everyday life. I am thankful that my work allows me to benefit others and continue to grow professionally and personally in this world where all of our efforts interconnect.